Haunted Basement raises over $1500 during its Garage and Bake Sale
June 5, 2018 – Thank you to everyone who came to the Haunted Basement's Garage & Bake Sale during the weekend of June 1-3. We made over $1500 for the Basement.
Thank you to everyone who came, saw, and shopped to support our work!
We also would like to thank all of our guest vendors: Walker Friend, Ferraya, S. Lenz Ceramic & Metal Sculpture, Vagabond Saint Tarot, Cherry Moon Press, The Minnesota Pins, and Sick Kitty Ceramics.
If you missed our garage sale, but would still like to donate to the Haunted Basement, you can do it right here.
Haunted Basement Adds New Members to its Board of Directors
March 5, 2018 – The Haunted Basement's Board of Directors are pleased to announce that they have added Maggie FitzGibbon and Todd O'Dowd as members-at-large, effective immediately. Both Ms. FitzGibbon and Mr. O'Dowd were elected by the board from a pool of qualified candidates that submitted for the position, and as members-at large will serve a one-year term with the current Board of Directors led by president Christopher Barton.
Maggie FitzGibbon has been producing and supporting performing arts in the Twin Cities for the past eight years, serving as Managing Director for Ballet of the Dolls/The Ritz Theater, Performing Arts Program Manager at The Soap Factory and independent producer and consultant. Her work at The Soap Factory included a collaboration with the Walker Art Center as well as co-producer and co-collaborator for the Ivey Award winning Crime and Punishment. While there, she also served as project manager for the Haunted Basement as it continued to grow in its former home. By day, she works as a Travel Coordinator for PowerObjects and lives in Cathedral Hill, enjoying life in the quieter of the sister cities, where no one suspects what we're REALLY up to.
Todd O'Dowd is a Twin Cities-based writer, editor, publicist, and event producer with an extensive background in marketing for the arts and non-profit sectors. He made his Haunted Basement debut as a performer in 2016, and has been a core company member ever since. As an actor, singer, director, and stage manager he has worked locally with The Playwrights' Center, Theatre in the Round, Bedlam Theatre, Red Eye, nimbus, Actors Theater of Minnesota, SteppingStone Theatre, Patrick's Cabaret, The BAND Group, Unicorn Theatre, Theatre Unbound, The Open Space, the Minnesota Fringe Festival, Oratorio Society of Minnesota, and the Minnesota Orchestra among many other credits throughout the region. Additionally, Mr. O'Dowd was recently named the Haunted Basement's first official media manager.
As members-at large, Ms. FitzGibbon and Mr. O'Dowd will serve a one-year term with the current Board of Directors led by president Christopher Barton.
For more information, or to contact the Board of Directors, please email board@hauntedbasement.org.
Haunted Basement Announces Hiring of Bo Burner and Walker Friend as Executive and Operating Directors.

February 19, 2018 – The Haunted Basement Board of Directors is pleased to announce that, after an exhaustive search, it is has officially hired two new members of its senior staff. First, the Board of Directors have officially appointed Bo Burner as Executive Director of the Haunted Basement. Additionally, the board has hired Walker Friend as Operations Director.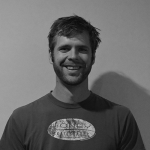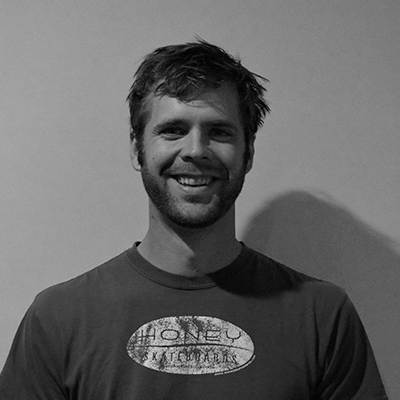 Prior to his appointment as Executive Director, Bo Brunner served as the Haunted Basement's Business Director starting in 2017. He is a local small business owner, running The Wandering Mug, a coffee shop food truck in the Twin Cities. Bo graduated with a degree in Mathematics from Cal Poly University in 2009. He spent most of the next decade traveling the world and working various jobs in many different fields. Back in the Twin Cities, he is ready to take his knowledge and experience and put it towards making the Haunted Basement a terrifying success this and every year.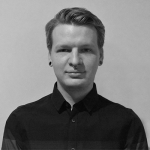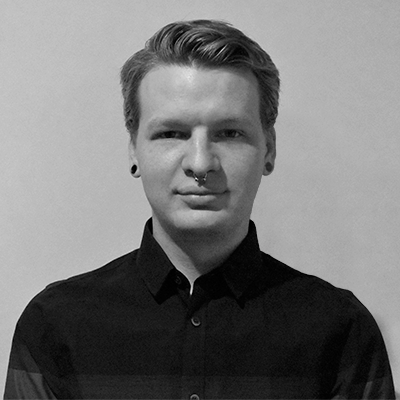 Walker Friend immersed himself into the Haunted Basement from the first night he acted. The following year he designed several of the environments, and last year he was asked to come on as Associate Director. Walker has had a passion for the arts his whole life and last year received his Bachelors in Graphic Design. He's held various manager positions and runs a small business. He spends his free time working on his various design projects, making lamps, and eating his weight in nachos.
For more information, please email info@hauntedbasement.org.
Haunted Basement Announces New Members to its Board of Directors

January 26, 2018 – The Haunted Basement Board of Directors are pleased to announce that they have elected new members to replace three outgoing members whose terms have ended; Christopher Barton will succeed Robert Knutson as president, Nicole Kennedy-Vice will succeed Kathy Wood as Secretary, and Rachael Rhoades will succeed Carrie Simi as treasurer. Each will be serving two-year terms in their positions and joining current board vice-president Dru Gronewold-Pedraza and member-at large Mike Leffler-McCabe, who was re-elected to his post for another one-year term.
Christopher Barton (President) has been deeply involved with the Haunted Basement since he first began volunteering in 2010. Prior to his years in the Basement, he has studied with Second City and Annoyance Theater in Chicago, and also spent several years in New York City, where he wrote and directed original pieces for HERE Performance Space, Dixon Place and Lincoln Center's American Living Room series. During his years of work with the Haunted Basement, he has contributed as an actor, room designer, public relations intern, and most recently, director. Barton also performed in Live Action Set's production of Crime and Punishment, an experience which inspired him to continue developing immersive theater experiences in the Twin Cities.
Nicole Kennedy-Vice (Secretary) became a member of the creepmunity during the 2014 season of the Haunted Basement, and has been involved in the areas of acting, makeup, and building. As secretary, Nikki will bring her organizational ability, attention to detail, and her communication skills to the position. Outside of the basement, Nikki works with disabled people to help them live with dignity and independence. In her spare time, Nikki enjoys going to concerts with her husband, gaming with friends, and snuggling her kitties.
Rachael Rhoades (Treasurer) is a Stage and Production Manager around the Twin Cities. She has worked with several companies in her five years here, including Hennepin Theatre Trust, Illusion Theatre, Minnesota Dance Theatre, Park Square Theatre, TigerLion Arts, 20% Theatre Company, nimbus Theatre, the Minnesota Fringe Festival, and Triple Espresso. Last fall, Rachael stage managed a TedX event at the Cowles Center, entitled "What If?". Rachael currently holds the title of Production Manager for CLIMB Theatre, a touring company specializing in educational outreach programming for all ages. Rachael has volunteered for the Haunted Basement over the last two seasons, and is extremely excited to join the Board as Treasurer. In her free time, Rachael enjoys cross stitching subversive images and words, watching terrible movies, revisiting all 90's music, and trying to hug every cat she comes across.
The Board of Directors would like to thank Mr. Knutson, Ms. Simi, and Ms. Wood for their instrumental service in this first year of the Haunted Basement's new life as a non-profit performing arts organization.
Additionally, the Board of Directors would like to announce that they are now accepting applications for two additional members-at-large; each position to serve for a term of one year. Applications are due by February 27, 2018.
For more information, please email info@hauntedbasement.org.
NEW HOME, NEW HORRORS:
HAUNTED BASEMENT TICKETS AVAILABLE NOW!!
As of August 1, tickets for the 2017 Haunted Basement can be obtained right here on our website!
This year's production will mark our eleventh year of traumatizing the masses, while bringing an all-new layer of dread to our performances with our brand new digs, located at Building 9 of 2010 East Hennepin Avenue.
"Our set design team has begun plotting, and I'm delighted to say we have some sick minds on board," says creative director Christopher Barton of this year's production. "We have opportunities at our new space that we've never had in the past, and we have a lot of new faces helping us redefine the Haunted Basement in this new setting. We're certainly heading for uncharted waters, but we want to stop short of reinventing the wheel. This is still the Haunted Basement, and our mission continues to be the promise of something different. We just want to slap even more blood and gore on that wheel."
This year's run will begin on Friday, September 29 and run through Halloween; with performances on Thursdays, Fridays, Saturdays, and Sundays of each week, and a final show on Tuesday, October 31 (of course). All shows begin at 6:30 p.m., with performances running later into the night on Fridays, Saturdays and Halloween.
We may or may not be throwing some hints around regarding some special surprises during this year's run: "We aim to make every date of the run its own unique nightmare," Barton says, "but without saying too much, we have some big plans in store for certain nights." Halloween appears to be a fairly obvious shoo-in, though Barton adds "Friday the 13th falls in October this year. I'm just saying."
We will still offer some familiar experiences this year, such at the 'Fraidy Cat tours and the Blind Invocation.
The 'Fraidy Cat tours will resume this fall, giving the meek of nerve an opportunity to explore the Basement environs in lights-on, no-scare surroundings. These tours are also an excellent opportunity to get up close and personal with the set and costume designs of the Haunted Basement.
For those on the opposite end of the fear spectrum who desire a little added oomph to their Haunted Basement visit, the Blind Invocation option will once again provide brave patrons with a one-of-a-kind solo experience, complete with exclusive easter egg environments and adventures designed only for Blind Invocation ticket holders.
Tickets for the Haunted Basement are $25 for Thursdays and Sundays, and $27 for Fridays, Saturdays, and Halloween. Enhanced experience Blind Invocation tickets are $40. The Haunted Basement is an 18+ with I.D. event.
'Fraidy Cat admission is $15, with tours available on Wednesday, October 18 from 7:00 p.m. to 9:00 p.m., and Sundays on October 22 and 29, from 11:00 a.m. to 1:00 p.m.. 'Fraidy Cat tours are open to patrons of all ages, but parental guidance is always suggested.
…oh, and we almost forgot: Visitors should also be aware that our new space on 2010 East Hennepin Avenue East boasts ample off-street free parking!
###
ACTOR AUDITIONS:
COME CREEP WITH US!!
We are holding auditions for performers at our 2010 East Hennepin Avenue location on Thursday, August 3 and Monday, August 14 from 7:00 p.m. to 9:00 p.m, and again on Saturday, August 19 from 2:00 p.m. to 4:00 p.m.
These roles are paid positions, with levels of compensation to be based on experience and availability. Performers of all stripes and backgrounds are welcome, with experience in performance art and immersive theatre being highly desirable, but not ultimately necessary.
Auditionees are encouraged to bring a headshot and resume, though neither are mandatory. Hopeful creeps should come dressed for movement, and plan on staying for the entire two hour audition time.
Those interested in auditioning are instructed to email sarah@hauntedbasement.org to schedule an audition date.
HAUNTED BASEMENT FINDS NEW HOME AT 2010 E. HENNEPIN,
PREPARES FOR 11TH YEAR OF FRIGHTENING THE MASSES
MINNEAPOLIS (July 12, 2017) – The Haunted Basement's 11th season is running full scream ahead as the Twin Cities horror collective has found a new home to haunt. After parting ways with The Soap Factory earlier this year, the independently-run horror attraction will groan back into production at 2010 East Hennepin Avenue, with tickets for this year's run available on August 1.
The location is comprised of a 14-building campus, which was once a General Mills Research Facility. The sprawling complex is now home to businesses ranging from chocolatiers and coffee roasters to a violin shop, as well as a diverse array of artists' studios occupied by glass blowers and metal workers, among many others. This year, the Haunted Basement adds to the location's roster, as the Creeps move their otherworldly possessions into the basement of Building No. 9.
"We trudged through a lot of basements to find the right location," creative director Christopher Barton said. "When we viewed the dark corners, twists and turns in 2010 Hennepin's basement space, it was love at first sight. We have options here we've never had before. The new digs are perfect for us – miserably, horribly perfect!"
The 11th annual installment of the Haunted Basement begins production this fall at this new location, with its next run starting on September 29 and running through Halloween. As always, horror fans can look forward to a plethora of extra opportunities ranging from 'Fraidy Cat Tours (for those who want to get up close and personal with the art of the Haunted Basement without the scares), to the Blind Invocation (a super-charged solo experience promising extra scares, exclusive environments and bonus weirdness for the brave of heart).
Beyond the Haunted Basement's traditional range of programming, its new location promises even more added surprises than ever before.
"This space is our home, and now we get to design all the events and programming that happen in this basement," Barton said. "This means more performances, more workshops, more special events, exhibitions, movie nights, parties….not just in October, but all year. Now that the Haunted Basement lives here, every day really is Halloween."
This year's Haunted Basement production promises an all-new, all-different twist on their previous decade's worth of fright-filled environments, balanced with an eye toward the classic elements that make their project stand out from the many other haunted attractions competing for attention. "We've been paying a lot of attention to feedback and we've been taking a long look back and a long look forward," Barton said.
"This fall expect darker, expect bleaker…expect the unexpected."
Tickets for the 2017 Haunted Basement will be available on August 1 at www.hauntedbasement.org.
HAUNTED BASEMENT FORMS INDEPENDENT COMPANY, LAUNCHES FUNDRAISER, SEEKS NEW HOME TO HAUNT
MINNEAPOLIS, March 27, 2017 – Hot on the heels of announcing its emancipation from the depths of its longtime home at The Soap Factory, the tortured souls of The Haunted Basement are excited to embrace its newest mutation: The decade-old artist driven horror attraction is officially operating as an independent non-profit organization.
Helmed by Creative Director Christopher Barton, Production Manager Sarah Salisbury, and Operations Director Walker Friend, the Haunted Basement now moves forward as its own entity, providing the annual screamfest for which they've become known and loathed. Program Manager Becci O'Kane and Business Manager Bo Brunner also join the Haunted Basement's leadership team, adding abundant organizational skills to this ambitious new step in the program's journey.
Chief among the team's objectives is finding a new home – a challenge for which they're keeping a collective open mind.
"We each have our wish lists, but we're truly thinking outside the box as much as we can," Barton said. "A new space means an unpredictable experience for our audiences in the future, especially those folks who visit us every year and probably have the floor plan memorized by now. We're keeping an eye on flexibility and how we can use our imaginations to make our next space feel more like opportunity than compromise."
The Haunted Basement crew is currently seeking out the dankest basements, darkest warehouse spaces and the strangest empty structures the Twin Cities have to offer. Anyone with ideas regarding ideal spaces for these Creeps to hang their horrible hats is encouraged to send suggestions to info@hauntedbasement.org.
Linked to this objective is an Indiegogo fundraising campaign (https://www.generosity.com/fundraising/the-creeps-need-a-home–2/x/16358426) launched today by the Haunted Basement, aptly titled "The Creeps Need a Home". According to the organization's representatives, the casting out of their menagerie of ghouls and evil clowns from their previous home has become something of a problem.
"All the Creeps had to go somewhere so they FOLLOWED US HOME," Salisbury explains on the fundraiser web page. "You would think that that would be fun, having your very own Creep in your house, but it's not. They've smashed half of my dishes. I haven't seen my cat in a while. They're up, screaming at all hours. And they like to wait until I'm asleep and squirt me with water. At least, I think it's water."
Recorded footage of displaced Haunted Basement Creeps infiltrating homes of the project's personnel will be posted on the fundraiser web site and throughout social media, with frequent updates and incident reports.
The fundraising campaign will also offer a number of incentives for donors, ranging from t-shirts and tarot decks to opportunities for exclusive experiences crafted by the Haunted Basement crew.
For more information about the Haunted Basement's fundraising campaign and updates on its quest to find a new home, visit hauntedbasement.org.
JOINT PRESS RELEASE FROM HAUNTED BASEMENT AND SOAP FACTORY
HAUNTED BASEMENT TO FORM INDEPENDENT PROJECT
MINNEAPOLIS, March 20, 2017 –  The Soap Factory and its longtime downstairs resident The Haunted Basement are excited to announce the next evolution of the Haunted Basement as an independent project!
For the past decade, the Haunted Basement operated as a program housed and managed by The Soap Factory. The annual thrill attraction has evolved into a marriage of installation art and theatrical set design, providing environments for performers of all stripes to confound audiences as part of an immersive, horror-fueled production. In 2016, the Haunted Basement and The Soap Factory celebrated the ten-year anniversary of the project with its highly successful "HBX" performances.
Earlier this year, The Soap Factory announced it would be undergoing a year-long renovation to its historic building, providing an opportunity to envision the 2017 Haunted Basement program being delivered in other locations.  This exciting conversation led naturally to a discussion about program independence and growth, an opportunity which the HB creative team grabbed.
The Haunted Basement is led by Creative Director Christopher Barton, Director of Production Sarah Salisbury, and Operations Director Walker Friend. The trio, along with the Basement's team of designers and performers, look forward to creeping into its second decade, balancing its new direction with the same mission of creating a unique, artist-based horror experience.
"The Soap Factory's basement was a star performer in its own right – creepy, dark, and full of twists and turns without any of us having to add a thing," said Creative Director Christopher Barton. "It was that supernatural quality that made The Soap Factory such a great setting for our project. We're excited to see where this next step takes us, but we're going to miss running our performances in that gorgeously awful, ghost-infested space."
"The Soap Factory has, and will always be, a place for experimentation and risk-taking.  It is a huge success to see a program grow beyond The Soap Factory and take flight on its own," echoed the Soap's Executive Director Bill Mague.
More details about the Haunted Basement, including news about this year's production, are forthcoming.
<!– Begin MailChimp Signup Form –>
<!–End mc_embed_signup–>