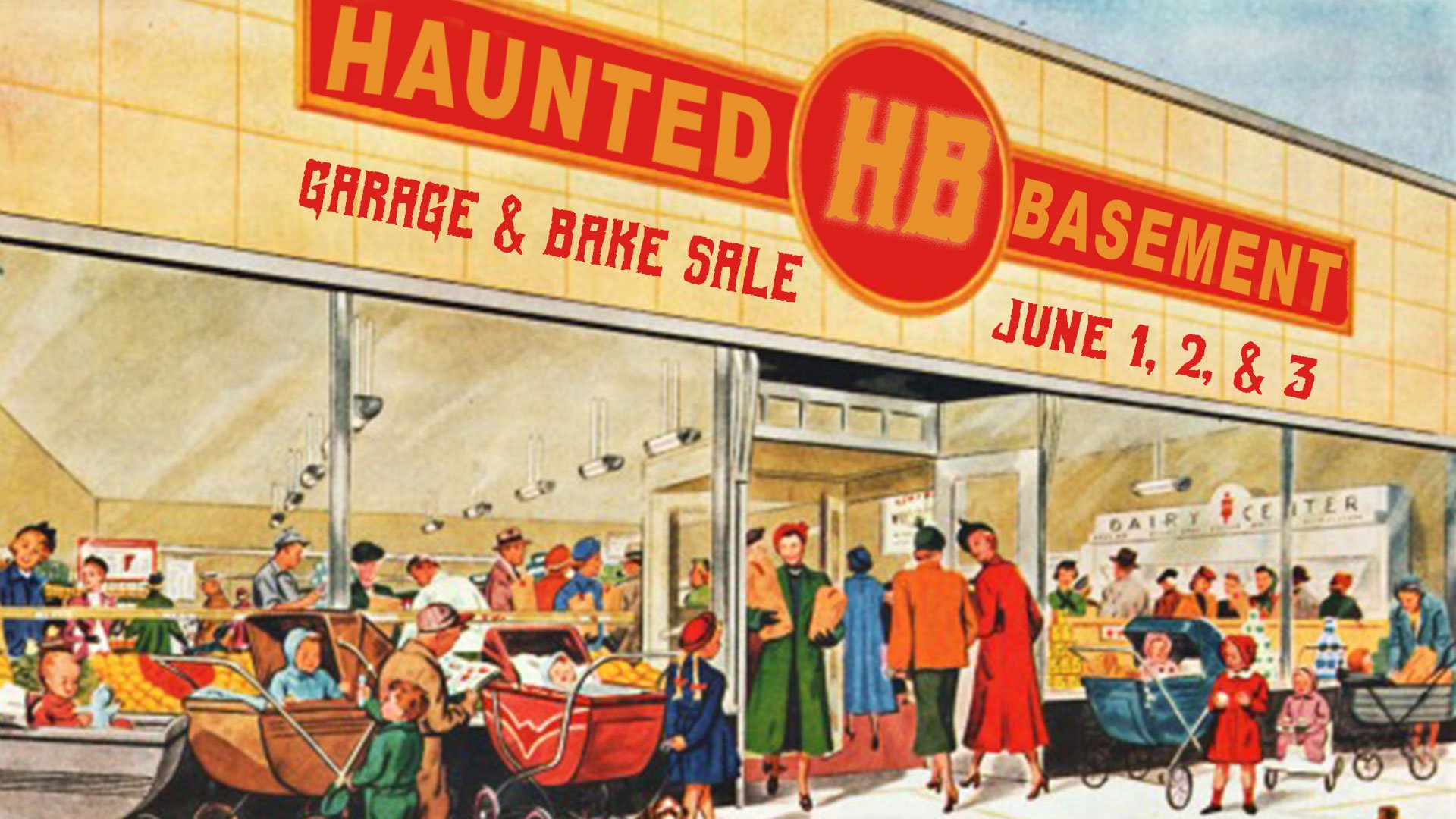 Haunted Basement Garage & Bake Sale set for June 1-3
Join the Creeps of the Haunted Basement for the wildest garage sale ever as we raise vital funds for the 2018 edition of our signature immersive horror experience. You never know what you're going to find at the strangest garage sale of the year.
In addition to getting one-of-a-kind objects d'art (and objects d'horror), there will be tours of our home in the 2010 East Hennepin Art Block, a bake sale, artisans selling their wares, and more surprises!
Friday, June 1: 1pm-8pm
Saturday, June 2: 9am-5pm
Sunday, June 3: 9am-5pm
Free Admission / All Ages Welcome
RSVP Here on our Facebook page
If you'd like to donate items for us to sell, please contact Sarah Salisbury at sarah@hauntedbasement.org
If you aren't able to make it, but would still love to donate to the Haunted Basement, click here to make a donation
---
Haunted Basement Board of Directors meeting set for May 12
The Board of Directors of The Haunted Basement will be having their regular meeting on Saturday, May 12, 2018 at 10 a.m. at the Seward Cafe; located at 2129 East Franklin Avenue in Minneapolis. The public is welcome to attend.
HAUNTED BASEMENT ANNOUNCES THE DIRECTING TEAM FOR ITS 2018 PRODUCTION
The Haunted Basement is pleased to announce that after an exhaustive search it has tapped acclaimed Twin Cities based theatre- and filmmaker Paul von Stoetzel as director of the 2018 edition of the company's signature immersive horror experience performing during the fall of 2018. Mr. von Stoetzel, along with assistant directors Immanuel Elliott and Brian Watson-Jones, will begin his production duties starting in April of 2018 with a special guest appearance at the Haunted Basement's annual Anti-Gala fundraiser on Saturday, April 7 at Squirrel Haus Arts in Minneapolis.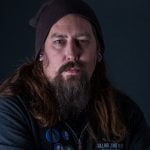 PAUL VON STOETZEL (Director – He/Him/His) is a Shadow Horse Theatre company member and has directed over 40 plays in the Twin Cities area and a similar amount of short films/music videos including his feature documentaries SNUFF: A Documentary About Killing on Camera and Scrap. His company, Killing Joke Films, is now preparing the literary adaptation of acclaimed writer Ed Kurtz's horror novel BLEED into an episodic series for SeekaTV while he prepares for his Fall 2018 play American Nightmare: The Trials of Jeffrey Dahmer.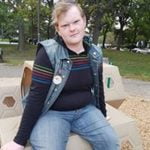 IMMANUEL ELLIOTT (Assistant Director – They/Them/Theirs) is a Twin Cities-based theatre maker and designer. They are co-founder and co-artistic director of Gadfly Theatre Productions, for whom they directed and designed the company's acclaimed production of the play She Kills Monsters as well as producing and directing for the company's Final Frontier Festival and their "Drunk Queer History" performances. Additionally, they have worked as a stage manager for Brazen Theatre Company, Shadow Horse Theatre, and No More Mr. Nice Gay Theatre as well as serving as resident costume designer for Anoka Middle School for the Arts.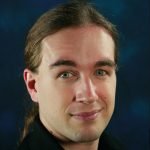 BRIAN WATSON-JONES (Assistant Director – He/Him/His) first worked with the Haunted Basement in 2010 and over the years as a company member has acted, designed an environment, led performer trainings, and is now thrilled to be joining the directing team this year. Outside of the Basement, he is known as an actor (having worked with Six Elements Theatre, Live Action Set, Cromulent Shakespeare Company, and many others), a playwright (most recently writing The Hound of Chulainn with Six Elements Theatre and co-writing Bard Fiction with Tedious Brief Productions), and producer of the Fringe Orphans showcase for the Minnesota Fringe Festival. Mr. Watson Jones is also the resident cast director for Transvestite Soup, the Twin Cities' only shadow cast of The Rocky Horror Picture Show.
---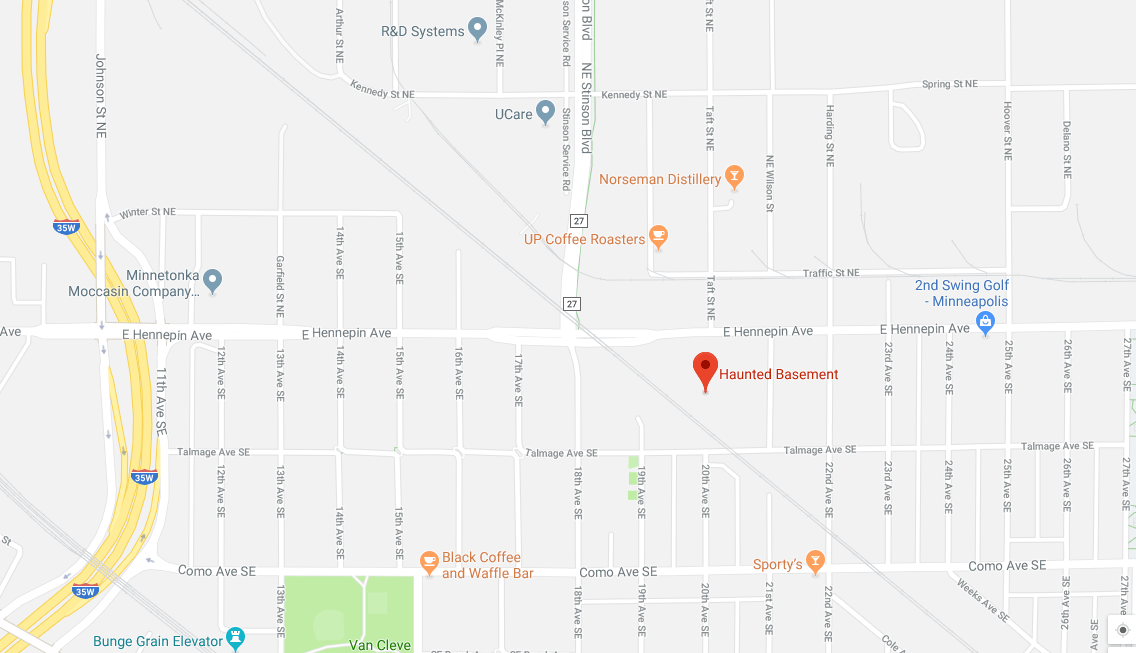 Come See Our New Home!
2010 E Hennepin Ave. Building 9
Minneapolis, MN 55413

Coming from south Minneapolis:
Take 35W north to exit 19 (Hennepin Ave)
Turn east on Hennepin for .5 miles.
Coming from up north:
Take 35W south to exit 23A (MN-280 South)
Take the Hennepin Ave/Larpenteur Ave exit
Turn west on Hennepin for 1 mile.
Coming from Saint Paul
Take 94W to exit 236 for (MN-280 North)
Take the Larpenteur Ave exit
Turn west down Hennepin for 1 mile
---
Join our mailing list to stay informed!
<!– Begin MailChimp Signup Form –>
<!–End mc_embed_signup–>