We are at a new location this year!
2010 E Hennepin Ave. Building 9
Minneapolis, MN 55413

Coming from south Minneapolis:
Take 35W north to exit 19 (Hennepin Ave)
Turn east on Hennepin for .5 miles.
Coming from up north:
Take 35W south to exit 23A (MN-280 South)
Take the Hennepin Ave/Larpenteur Ave exit
Turn west on Hennepin for 1 mile.
Coming from Saint Paul
Take 94W to exit 236 for (MN-280 North)
Take the Larpenteur Ave exit
Turn west down Hennepin for 1 mile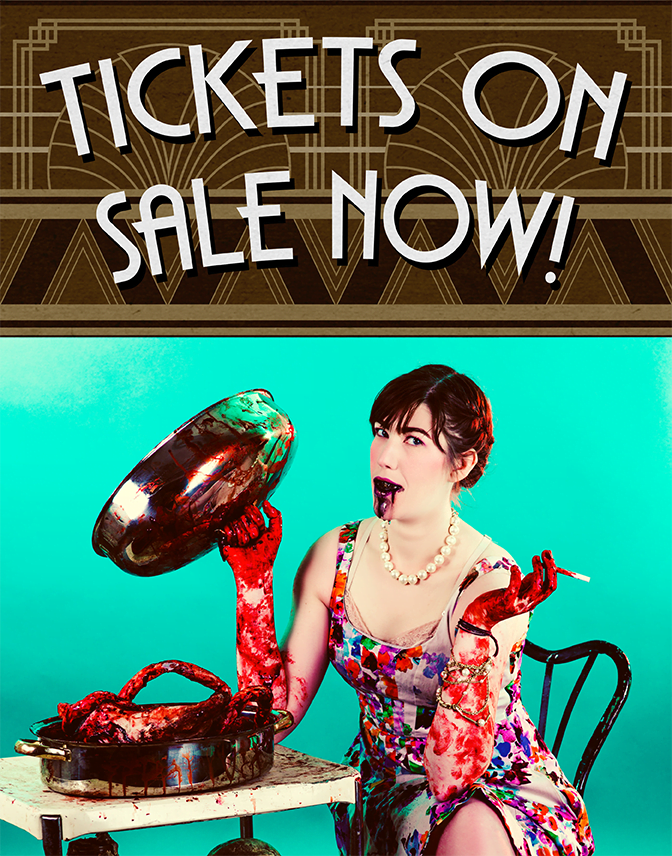 NEW HOME, NEW HORRORS:
HAUNTED BASEMENT TICKETS AVAILABLE NOW!!
As of August 1, tickets for the 2017 Haunted Basement can be obtained right here on our website!
This year's production will mark our eleventh year of traumatizing the masses, while bringing an all-new layer of dread to our performances with our brand new digs, located at Building 9 of 2010 East Hennepin Avenue.
"Our set design team has begun plotting, and I'm delighted to say we have some sick minds on board," says creative director Christopher Barton of this year's production. "We have opportunities at our new space that we've never had in the past, and we have a lot of new faces helping us redefine the Haunted Basement in this new setting. We're certainly heading for uncharted waters, but we want to stop short of reinventing the wheel. This is still the Haunted Basement, and our mission continues to be the promise of something different. We just want to slap even more blood and gore on that wheel."
This year's run will begin on Friday, September 29 and run through Halloween; with performances on Thursdays, Fridays, Saturdays, and Sundays of each week, and a final show on Tuesday, October 31 (of course). All shows begin at 6:30 p.m., with performances running later into the night on Fridays, Saturdays and Halloween.
We may or may not be throwing some hints around regarding some special surprises during this year's run: "We aim to make every date of the run its own unique nightmare," Barton says, "but without saying too much, we have some big plans in store for certain nights." Halloween appears to be a fairly obvious shoo-in, though Barton adds "Friday the 13th falls in October this year. I'm just saying."
We will still offer some familiar experiences this year, such at the 'Fraidy Cat tours and the Blind Invocation.
The 'Fraidy Cat tours will resume this fall, giving the meek of nerve an opportunity to explore the Basement environs in lights-on, no-scare surroundings. These tours are also an excellent opportunity to get up close and personal with the set and costume designs of the Haunted Basement.
For those on the opposite end of the fear spectrum who desire a little added oomph to their Haunted Basement visit, the Blind Invocation option will once again provide brave patrons with a one-of-a-kind solo experience, complete with exclusive easter egg environments and adventures designed only for Blind Invocation ticket holders.
Tickets for the Haunted Basement are $25 for Thursdays and Sundays, and $27 for Fridays, Saturdays, and Halloween. Enhanced experience Blind Invocation tickets are $40. The Haunted Basement is an 18+ with I.D. event.
'Fraidy Cat admission is $15, with tours available on Wednesday, October 18 from 7:00 p.m. to 9:00 p.m., and Sundays on October 22 and 29, from 11:00 a.m. to 1:00 p.m.. 'Fraidy Cat tours are open to patrons of all ages, but parental guidance is always suggested.
…oh, and we almost forgot: Visitors should also be aware that our new space on 2010 East Hennepin Avenue East boasts ample off-street free parking!
###
ACTOR AUDITIONS:
COME CREEP WITH US!!
We are holding auditions for performers at our 2010 East Hennepin Avenue location on Thursday, August 3 and Monday, August 14 from 7:00 p.m. to 9:00 p.m, and again on Saturday, August 19 from 2:00 p.m. to 4:00 p.m.
These roles are paid positions, with levels of compensation to be based on experience and availability. Performers of all stripes and backgrounds are welcome, with experience in performance art and immersive theatre being highly desirable, but not ultimately necessary.
Auditionees are encouraged to bring a headshot and resume, though neither are mandatory. Hopeful creeps should come dressed for movement, and plan on staying for the entire two hour audition time.
Those interested in auditioning are instructed to email sarah@hauntedbasement.org to schedule an audition date.
<!– Begin MailChimp Signup Form –>
<!–End mc_embed_signup–>