Hiring Operations Director

The Haunted Basement, a Non Profit Theatre company is looking to hire an Operations Director, who would provide the following:
Transparent and high integrity leadership

Solid, hands-on, budget management skills- including budget preparation, analysis, decision-making, and reporting

Strong organizational abilities- including planning, delegating, program development, and task facilitation

Ability to convey a vision of the Haunted Basement's strategic future to staff, board, volunteers, and donors

Knowledge of fundraising strategies and donor relations unique to nonprofit sector.

Skills to collaborate board members and motivate volunteers

Strong written and verbal communication skills

Ability to interface and engage diverse volunteer and donor groups

Demonstrated ability to oversee and collaborate with staff

Strong public speaking ability

The responsibility of the Operations Director is to manage the Haunted Basement's assets, fiduciary and intellectual, and oversee its activities in a responsible, orderly and financially sound capacity.
To this end the Operations Director will conduct and be held responsible for the following:
1)  Work with the Board of Directors to plan and strategize the Haunted Basement's activities.
a)  Responsible for leading the Haunted Basement in a manner that supports and guides the organization's mission as defined by the Board of Directors.

b)  Responsible for communicating effectively with the Board of Directors and providing, in a timely and accurate manner, all information necessary for the Board of Directors to function properly and to make informed decisions.
2)  Management of 2010 east Hennepin location
a)  Facilitate the rental of any of the Haunted Basement's assets and materials in a responsible and financially beneficial way.

b)  Ensure the space is being used safely and responsibly.
3)  Hire necessary personnel and oversee day to day operations.
a)  with consultation/approval of the Board of Directors. Directors, technical personnel, front of house staff and other positions needed for the running of the yearly Haunted Basement Halloween event, and any other events using the Haunted Basement brand, or intellectual property.

b) create and approve contracts, in consultation with the Board of Directors, establishing clear priorities and deliverables expected before payment for any of the above positions.

c) effect the termination of any contracts if necessary.
4)  Oversee and assist Directors with contracting and hiring of creative teams.
a) review and approve contracts, in  consultation with a Director, to establish clear priorities and expectations of assistant directors,  stage managers, associate directors, artists, designers, actors, makeup artists and other needed personnel..

b) effect the termination of any such contracts if necessary.

c) oversee any terminations carried out by Directors.
5)  Oversee and report the financial and legal well being and spending of the Haunted Basement non profit, in conjunction with the Board of Directors and other staff.
a)  make regular budgetary reports to the Board of Directors.

b)  Ensure the Haunted Basement's activities are properly insured.

c)  work with the treasurer, front of house, and any other relevant personnel to keep clear, clean books for purposes of oversight and taxes.

d)  familiarize with, and ensure the Haunted Basement adheres to, Minnesota and US non profit law.

e)  Oversee the application of the Haunted Basement organization for grants.

    

f)   Work with committees and the Board of Directors to carry out fundraising as needed.
6) Safeguard and expand the Haunted Basement's brand and oversee its marketing.
a)  approve and facilitate any collaborations, rentals, or other usage of the Haunted Basement's intellectual or physical property.

b)  final approval of any marketing or outreach.
7)  Create and manage, in conjunction with the Board of Directors, a robust community of Committees.
a)  Ensure each Committee is chaired, attended, and that the committee chairs are faithfully adhering to their purviews and directives and upholding the Haunted Basement's mission.

b)  Maintain awareness of Committees' needs and activities.

c)  Communicate regularly with Committee chairs.  
8)  Perform any other duties as assigned by the Board of Directors.
Compensation to be discussed
To apply for this job, please send a cover letter and resume to board@hauntedbasement.org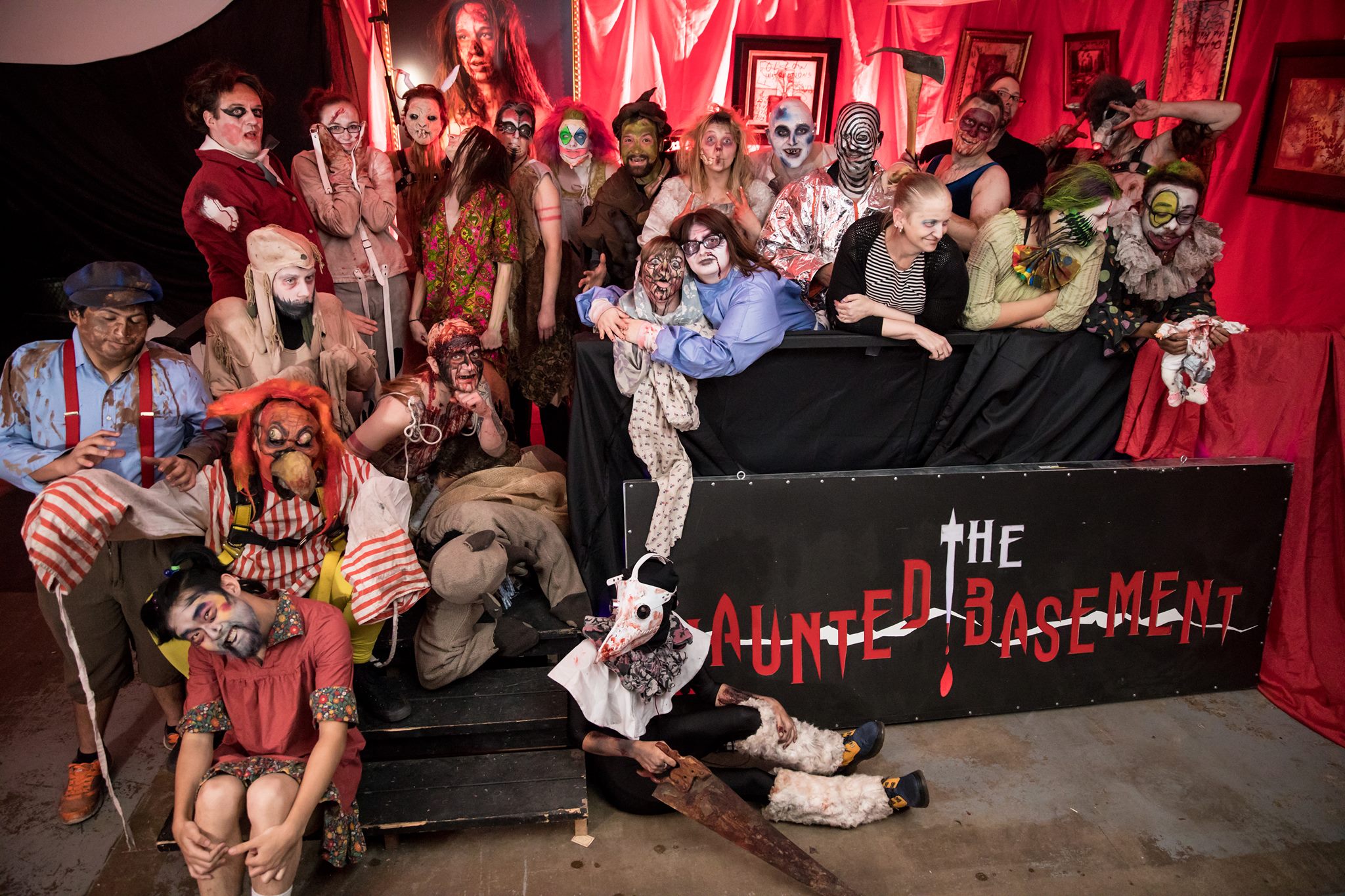 Board Election Announcement!

As we celebrate and reflect upon our successful maiden voyage at the new space, we also realize the time is also drawing near for Board elections.
The Haunted Basement will hold Board elections on Thursday, January 25 at 7:00 p.m. at the Haunted Basement's space located at 2010 East Hennepin Avenue, Minneapolis, MN.
Our Board of Directors carry out a broad range of leadership responsibilities, including the following: Upholding the public trust for our non-profit organization, providing governance and oversight as well as advice and expertise, and a commitment to recognize the mission statement of the Haunted Basement and see it honored.
The following Board positions are up for election:
President (two year term)
Duties: Serves as the Chief Volunteer of the organization; is a partner with the Chief Executive in achieving the organization's mission; provides leadership to the Board of Directors, who sets policy and to whom the Chief Executive is accountable; chairs meetings of the Board after developing the agenda with the Chief Executive; encourages Board's role in strategic planning; appoints the chairpersons of committees, in consultation with other Board members; serves ex officio as a member of committees and attends their meetings when invited; discusses issues confronting the organization with the Chief Executive; helps guide and mediate Board actions with respect to organizational priorities and governance concerns; reviews with the Chief Executive any issues of concern to the Board; monitors financial planning and financial reports; plays a leading role in fundraising activities; formally evaluates the performance of the Chief Executive and informally evaluates the effectiveness of the Board members; evaluates annually the performance of the organization in achieving its mission; performs other responsibilities assigned by the Board.
Secretary (two year term)
Duties: Maintains records of the board and ensures effective management of organization's records; manages minutes of board meetings; ensures minutes are distributed to members shortly after each meeting.
Member-at-Large (one year term)
Duties: Regularly attends board meetings and important related meetings; makes serious commitment to participate actively in committee work; volunteers for and willingly accepts assignments and completes them thoroughly and on time; stays informed about committee matters, prepares themselves well for meetings, and reviews and comments on minutes and reports; gets to know other committee members and builds a collegial working relationship that contributes to consensus; is an active participant in the committee's annual evaluation and planning efforts; participates in fundraising for the organization.
* * * *
Regular attendance at Board meetings is required for all Board members. Meetings are typically held once per month, although you will be expected to participate in occasional teleconference meetings and/or online discussions as needed.
Applicants must send a current resume and cover letter summarizing their history with non-profit organizations, their interest/history with regards to the Haunted Basement, and a proposal of what you will be able to bring to your desired position on our Board. Please also state clearly the Board position(s) for which you wish to apply. Deadline for application is Monday, January 22. Please send applications via email to info@hauntedbasement.org.
Attendance to the election is open to the Haunted Basement community, and everyone is encouraged to apply. (Please note: Only current Board members will actually be voting.) Please submit your application materials before the January 22 deadline if you intend on being considered for a board position.
We are at a new location this year!
2010 E Hennepin Ave. Building 9
Minneapolis, MN 55413

Coming from south Minneapolis:
Take 35W north to exit 19 (Hennepin Ave)
Turn east on Hennepin for .5 miles.
Coming from up north:
Take 35W south to exit 23A (MN-280 South)
Take the Hennepin Ave/Larpenteur Ave exit
Turn west on Hennepin for 1 mile.
Coming from Saint Paul
Take 94W to exit 236 for (MN-280 North)
Take the Larpenteur Ave exit
Turn west down Hennepin for 1 mile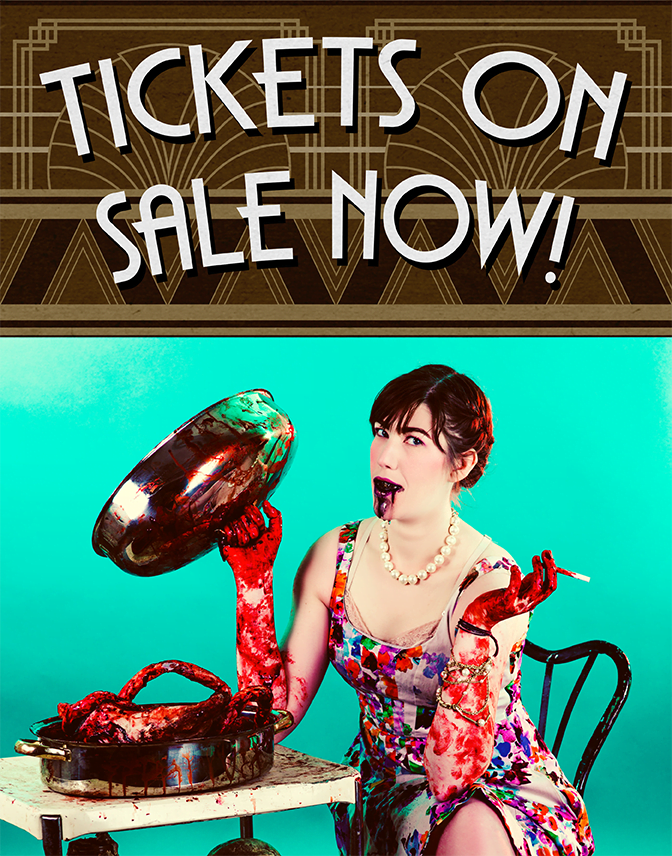 NEW HOME, NEW HORRORS:
HAUNTED BASEMENT TICKETS AVAILABLE NOW!!
As of August 1, tickets for the 2017 Haunted Basement can be obtained right here on our website!
This year's production will mark our eleventh year of traumatizing the masses, while bringing an all-new layer of dread to our performances with our brand new digs, located at Building 9 of 2010 East Hennepin Avenue.
"Our set design team has begun plotting, and I'm delighted to say we have some sick minds on board," says creative director Christopher Barton of this year's production. "We have opportunities at our new space that we've never had in the past, and we have a lot of new faces helping us redefine the Haunted Basement in this new setting. We're certainly heading for uncharted waters, but we want to stop short of reinventing the wheel. This is still the Haunted Basement, and our mission continues to be the promise of something different. We just want to slap even more blood and gore on that wheel."
This year's run will begin on Friday, September 29 and run through Halloween; with performances on Thursdays, Fridays, Saturdays, and Sundays of each week, and a final show on Tuesday, October 31 (of course). All shows begin at 6:30 p.m., with performances running later into the night on Fridays, Saturdays and Halloween.
We may or may not be throwing some hints around regarding some special surprises during this year's run: "We aim to make every date of the run its own unique nightmare," Barton says, "but without saying too much, we have some big plans in store for certain nights." Halloween appears to be a fairly obvious shoo-in, though Barton adds "Friday the 13th falls in October this year. I'm just saying."
We will still offer some familiar experiences this year, such at the 'Fraidy Cat tours and the Blind Invocation.
The 'Fraidy Cat tours will resume this fall, giving the meek of nerve an opportunity to explore the Basement environs in lights-on, no-scare surroundings. These tours are also an excellent opportunity to get up close and personal with the set and costume designs of the Haunted Basement.
For those on the opposite end of the fear spectrum who desire a little added oomph to their Haunted Basement visit, the Blind Invocation option will once again provide brave patrons with a one-of-a-kind solo experience, complete with exclusive easter egg environments and adventures designed only for Blind Invocation ticket holders.
Tickets for the Haunted Basement are $25 for Thursdays and Sundays, and $27 for Fridays, Saturdays, and Halloween. Enhanced experience Blind Invocation tickets are $40. The Haunted Basement is an 18+ with I.D. event.
'Fraidy Cat admission is $15, with tours available on Wednesday, October 18 from 7:00 p.m. to 9:00 p.m., and Sundays on October 22 and 29, from 11:00 a.m. to 1:00 p.m.. 'Fraidy Cat tours are open to patrons of all ages, but parental guidance is always suggested.
…oh, and we almost forgot: Visitors should also be aware that our new space on 2010 East Hennepin Avenue East boasts ample off-street free parking!
###
ACTOR AUDITIONS:
COME CREEP WITH US!!
We are holding auditions for performers at our 2010 East Hennepin Avenue location on Thursday, August 3 and Monday, August 14 from 7:00 p.m. to 9:00 p.m, and again on Saturday, August 19 from 2:00 p.m. to 4:00 p.m.
These roles are paid positions, with levels of compensation to be based on experience and availability. Performers of all stripes and backgrounds are welcome, with experience in performance art and immersive theatre being highly desirable, but not ultimately necessary.
Auditionees are encouraged to bring a headshot and resume, though neither are mandatory. Hopeful creeps should come dressed for movement, and plan on staying for the entire two hour audition time.
Those interested in auditioning are instructed to email sarah@hauntedbasement.org to schedule an audition date.
<!– Begin MailChimp Signup Form –>
<!–End mc_embed_signup–>