Christopher Barton

President
Christopher Barton has been deeply involved with the Haunted Basement since he first began volunteering in 2010. Prior to his years in the Basement, he has studied with Second City and Annoyance Theater in Chicago, and also spent several years in New York City, where he wrote and directed original pieces for HERE Performance Space, Dixon Place and Lincoln Center's American Living Room series. During his years of work with the Haunted Basement, he has contributed as an actor, room designer, public relations intern, and most recently, director. Barton also performed in Live Action Set's production of Crime and Punishment, an experience which inspired him to continue developing immersive theater experiences in the Twin Cities. 2018 marks his first year serving as the Haunted Basement's Board President.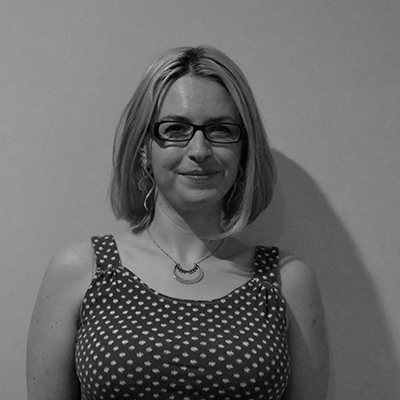 Dru Gronewold-Pedraza



Vice President
Dru Gronewold-Pedraza found the Haunted Basement five years ago. Given her lifelong interest in the psychology of fear, she knew she'd discovered her calling. Becoming part of the Board of Directors seemed to be the next step in becoming more involved with the Creep community while working to bring in new members and new ideas to the table. She is excited to be crafting policies that are supportive of—but not constrictive to—the creativity inherent in producing the Haunted Basement.
Even after five years she is still won't to go through The Haunted Basement.
Rachael Rhoades
Treasurer
Rachael Rhoades is a Stage and Production Manager around the Twin Cities. She has worked with several companies in her five years here, including Hennepin Theatre Trust, Illusion Theatre, Minnesota Dance Theatre, Park Square Theatre, TigerLion Arts, 20% Theatre Company, nimbus Theatre, the Minnesota Fringe Festival, and Triple Espresso. Last fall, Rachael stage managed a TedX event at the Cowles Center, entitled "What If?". Rachael currently holds the title of Production Manager for CLIMB Theatre, a touring company specializing in educational outreach programming for all ages. Rachael has volunteered for the Haunted Basement over the last two seasons, and is extremely excited to join the Board as Treasurer. In her free time, Rachael enjoys cross stitching subversive images and words, watching terrible movies, revisiting all 90's music, and trying to hug every cat she comes across.
Nikki Vice

Secretary
Nikki Vice became a member of the creepmunity during the 2014 season of the Haunted Basement, and has been involved in the areas of acting, makeup, and building. As secretary, Nikki will bring her organizational ability, attention to detail, and her communication skills to the position. Outside of the basement, Nikki works with disabled people to help them live with dignity and independence. In her spare time, Nikki enjoys going to concerts with her husband, gaming with friends, and snuggling her kitties.
Mike Leffler-McCabe
Member at Large